our vision...
Adaptive Homes CDC's mission is to provide Transitional Housing and Home Ownership to Disabled Veterans and their Families.  Along with...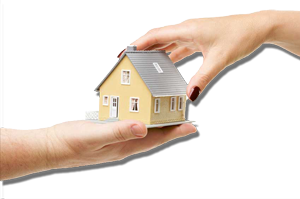 1. Supportive Services
2. Referral Services to other Nonprofit Veterans service organizations.
2. Renovations whenever  possible to modify your existing home to suit your current needs.
3. Technology to provide in-home health care services.
4. Increased self-reliance through independent living while transitioning back into productive civilian life. Donate Today
---
A Big Thank You to those who have given so much!
Our Net Zero Program has Ended with Great Success!!!!
The Builder was our largest donor – he agreed to provide construction management and personal volunteer hours and agreed to guarantee a "Net Zero" build for the wounded veteran. Although this is the last home we will build under that program because the veteran was in need of more than expected , so the builder forgave these cost, dipped into his personal pocket and reduce the bill by an additional $35K. What an Awesome Thing. There are also so many other people we want to celebrate all who made this gift possible.
Our contracted builder and crew volunteered over over 2000 hours and plus over $145,000.00 of cash and bill reductions, he not only personally solicited over 60K of in-kind materials and labor plus the land valued valued over $42K to build this beautiful home with high-end finishes, his efforts plus 3 key volunteers are the reason we received so many in-kind donations - without them our Sunbury veteran would not have received their home at reduced price. " WAY TO GO!" On top of that, this builder has asked us not to publish his name. Both Builder and Architect are Veterans and dedicated to serving.
This home has a basement with re-bar every 12 inches, an upgraded Stone Front and Hardie Board Siding, Upgraded Pella windows, 3/4 inch hardwood flooring provided by Lumber Liquidators, ungraded cabinets by JAE Kitchens, a Viking 36" stove exhaust fan, a stainless steel GE dishwasher and microwave, 1st floor master and a partially finished basement. This builder spent over 300 hours working with the architect to custom design this 3040 square foot home way before the construction began. He met with the veteran every step of the way, charged nothing for his time. The average construction cost after the plans were drawn came in at an estimate of over $145 a sq-ft not including the land and fees that carries a value of $45K. To quote many volunteers and laborers "This Home is nicer than where I live" I personally can't Thank You enough for supporting this Marine.
Although it took longer than expected, the delay paid off. Over $80K of the in-kind donations were received after our target date making this delay extremely profitable for the veteran.
The final cost to the veteran was $221,908.25 - Subtract the value of the land $45K, The Veteran paid $176,908.24 or $58.19 a sq-ft. A $86.81 a sq-ft. gift. a total gift value of $263,902.40. The builder paid all fees associated with the parceling of the land including surveying fees, rezoning fees, plus any fees not included in the construction cost plus personally solicited many of the Donation.
Our vendors and suppliers made these efforts possible - A list will be posted shortly, please check our facebook page for updates https://www.facebook.com/AdaptiveHomescdc.org

A special Thank you to Indico Electric, Kathy Kruse Designer, The Plumbers Union, Lions Club, VFW , Eagles Club, The Brick Layers Union, Kandi Smith, Richard Doritty , Andy Paynik, Foreman Reality, Tina Sycks and Many More – a full list will be posted
---